Join the Club
Sub-links for this page
The Club welcomes new members to join. You do not need to be a breeder or show your Cocker Spaniel to be a member of our Club.

Our ranks are small, and we hope to grow our membership base over time.

As a member of the Club you are able to:

Attend meetings

Nominate and vote for Judges for our conformation shows

Be part of our Committee

Help with our events

Undertake fundraising

Promote the breed in general with the public

Share your passion for the breed with other like minded people

Keep up to date with health testing regimes and advancements

Receive an acknowlegement from Club (trophy) if your dog completes and ANKC approved title (upon application)

Your membership fee helps the Club continue to hold events and support the promotion of the purebred Cocker Spaniel in Australia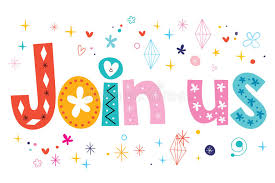 If you are interested in joining, you do not need to be active in the Club.

Your membership, even if you are unable to attend any meetings or events, helps us continue - without a strong membership base, like other breed clubs, we may not be around in the future.

The Club membership form is available as a PDF file to download here.

Complete the form, and return via email or post and you can pay your membership fee via direct credit.

Memberships are passed at our Meetings held bi-monthly and renewal every year. Please carefully read the Club Code of Ethics before applying for new Membership or Renewal. Our Club is strongly encouraging health testing regimes as adopted by the parent Club in UK, and our sister Club - Cocker Spaniel Society of NSW.
Meeting Dates 2020

8 January 2020 (Wednesday) at 7.30 pm
4 March 2020 (Wednesday) 7.30 pm
6 May 2020 (Wednesday) 7.30 pm cancelled due to COVID-19

Any memberships passed through at the July meeting each year and after until AGM in November, carry onto the next financial year and do not require renewal at the AGM.
1 July 2020 (Wednesday) 7.15pm via Facebook Messenger Rooms
2 September 2020 (Wednesday) 7.30 pm
4 November 2020 (Wednesday) 7pm followed by Annual General Meeting (AGM) not before 7.30 pm
All meetings held at DogsQld Sportsground, King Avenue, Durack in the meeting rooms - all members and guests are welcome
Contact Details
The Secretary, Cocker Spaniel Club of Qld Inc
Brisbane, QLD, Australia
Email :
[email protected]